I was born and live in Riga, Latvia. My affix "no Akacisa" was recognized by the Latvian Cynological Federation in the 1996 – at this year was born the first litter in my kennel. Until now in kennel was born 18 litters, I breed only boxers. I was a lot of years trained different breed dogs for obedience and special tests. Own dogs I trained in obedience and IPO. Dogs from my kennel regularly participate in specialized and international shows in Latvia an…d other European countries as well in the ATIBOX show. Our dogs have titles of national and international champions, the winner of Central European Boxer Club and specialty shows, were successfully competed in agility and several working test and trial. Now my family live three boxers and some dogs I have in co-ownership. I became a judge in 1987. My first breed was Boxer. From 1996 I am the president of the Latvian Boxer Club and currently the president of National Bulldog and Boston Terrier club. I have judged in Belarus, Czech Republic, Denmark, Estonia, Finland, Ireland, Italy, Latvia, Lithuania, Norway, Poland, Portugal, Russia, Slovakia, Slovenia, Spain, Sweden, Ukraine. I have had the honor to judge in the specialties shows in Belarus, Estonia, Poland, Czech Republic, Finland, Italy, Spain, Sweden, Portugal, Russia, Ukraine. I speak in Latvian, Russian, English, could understand French, Polish.
Pagani Sonia, Italien
I breed Yorkshire Terrier since 1975 under the prefix "della Zagara" and then "Bonsai". On my credit more then 100 titles of championship in all Europe. In 1999 I started to breed, in collaboration with my son Stefano, also Jack Russel Terrier. I Started to judge in 1994.
I judged at Specialty and International shows in Sweden, Germany, Croatia, Russia, Italy, Belgium, Switzerland, Poland and Luxembourg. I am allowed to international judge, passing by E.N.C.I., most of the terrier breeds.
Paloheimo Annukka
Dr Annukka Paloheimo, owner of Anncourt Cavaliers, is a well-known Cavalier breed specialist judge. She has judged Cavaliers in most parts of the world since 1988, including Specialty Club shows in Sweden, Holland, Belgium, France, Italy, USA, Australia and New Zealand. She has judged them also in many International shows including Finland, Sweden, Norway, Estonia, Belgium, Germany, France, Italy, Luxembourg, Ireland, Czech Republic.
She is classified as the Cavalier King Charles Spaniel Club's (UK) Breed Specialist judge in England and she has judged there at CC-level since 2002.
Annukka became FCI All Breeds Judge (allrounder) in February 2010 and can judge all FCI breeds, groups and Best in Show. She is a Toy group specialist, and has judged toy breeds for over 20 years. She had the honor of judging Group 9 finals at World Winner show in Paris 2011.
Annukka has judged in Championship Shows in many countries: Australia, Belgium, Czech Republic, Cypros, Denmark, Estonia, Finland, France, Germany, Gibraltar, Iceland, Ireland, Italy, Japan, Latvia, Luxembourg, Monaco, Netherlands, New Zealand, Norway, Poland, Portugal, Russia, Singapore, Slovakia, Slovenia, Spain, Sweden, Switzerland, Thailand, United Kingdom and USA.
She is looking forward to judging at Stockholm, a show that has the special atmosphere and some of the very best dogs in the world.
Annukka Paloheimo
I have been involved with Cavalier King Charles spaniels and King Charles spaniels as an exhibitor and breeder since 1971. Owned and bred over 70 champions.
Judging career started in 1986, with special interest in group 9 breeds. Became FCI all breed judge in 2010. I have judged in most countries of Europe, several times in Asia, Australia and USA. Four WDS appointments with Group 9 finals in Paris 2011. Sydney Royal Best in Show judging in 2016. Several BIS appointments in many countries.
Dogs, the beauty of dogs is my passion together with horses, art and opera. My working life is financial consulting and research in the field of asset management, with PhD in Economics. I have two adult sons I am proud of.

Annukka Paloheimo
Är allround domare från Finland. Hon är vida känd för sin mycket exclusiva uppfödning av Cavalier King Charles och King Charles spaniel under kennelnamnet Anncourt. Mer än 60 campions har det blivit under åren med flertalet vinster på Crufts.
Annukka dömer över hela världen och har haft många prestige fyllda uppdrag på Världsutställningar där hon fått förtroendet att döma flera olika grupper. Hon dömer regelbundet i England och 2016 dömde hon toygruppen anrika Richmond utställningen.
Förutom med hundarna har Annukka sina bästa stunder i livet när hon rider på hästar, lyssnar på opera eller bara promenerar ute i naturen.
Annukka Paloheimo,

Finland
Annukka Paloheimo's interest in dogs started as a teenager in the 70's. The traditional career path has included more than 40 years of breeding and showing. Annukka's kennel Anncourt specialised in Cavalier King Charles Spaniels and King Charles Spaniels. The merits of her kennel include more than 60 national and international champions as well as the Finnish Kennel Club's Vuolasvirta prize for merited breeders. Annukka got her judging license in 1986, and the systematic learning process under the guidance of star judges of the time – Hans Lehtinen, Rainer Vuorinen and Kari Järvinen – began. Annukka became an FCI All Breed Judge in 2010, nearly 10 years ago. After this, Annukka focused less on breeding. Her background as a breeder gives however a solid foundation for understanding the challenges of breeders and exhibitors and the expectations they have towards a judge. Researching financial management and managing her own company still sets limits for Annukka's interest in dogs. Annukka's children are already grown up, so she fills her free time with judging appointments, mostly in Europe and in Asia. Her judging experience covers almost 50 countries. Membership in The Kennel Club in the UK and Annukka's years spent in the country have contributed to her judging career further, and her many appointments in the UK have been very pleasant. Annukka has officiated in four FCI World Winner (WDS) shows, the most prestigious canine event in the world, latest being WDS in Amsterdam. She has also had the honour of judging Best in Show at her home show, the Finnish Winner Show, in 2016. Judging appointments at the Winner Show are always pleasant, both in the breed rings as well as in the final rings. The nature, walks in the forest, horses and riding as well as aesthetic pleasures – opera and visual arts – gives Annukka her best moments in life. Nothing however beats dogs and dog shows!
Pamp Agneta
En glad fyrtitalist som alltid varit "hundtokig". Är auktoriserad utställningsdomare sedan 1983.
Har uppfödning under kennelnamnet Bonbon.
Började som hundtrimmare i mitten på sextiotalet och är så fortfarande. Jag hade min första kull av
mellanpudel 1965 ,blev rasen trogen under 40 år och födde upp 14 generationer
i rakt nedstigande led från min första avelstik som var Hildehouse Gipsy La Petite.
Har också haft uppfödning av Irl.Setter under 25år och många importer hamnade hemma hos oss.
Importerade den första Spinonen till Skandinavien, det blev sedan 3 till och hade 5 kullar som sedan
blivit grundstommen till de spinone hundar vi har i Skandinavien i dag.
I hemmet har också funnits Pekingese och Lhasa apso ,som jag tävlade med till stor framgång,
men då dessa var hanhundar har det aldrig blivit någon uppfödning av dessa raser.
I dag har jag Lagotto romagnolo och Bolognese
Pastor Jesûs, Spanien
1980 började han visa och föda upp Strävhårig Fox terrier under kennelnamnet VALLBONICA.1983 köpte han sin första Westie och Beagle, några år senare även Skotte och Cairn terrier.
Kenneln har fått 17 World Championship titlar, 4 European titlar och över 180 Nationella och Internationella Champion titlar i 29 olika länder. Nu föder han tillsammans med sin fru bara upp Westie och Skotte under kennelnamnet ALBORADA.
Mr Pastor blev klar domare 1983 för raserna Westie, Cairn, Skotte och Foxterrier. Sedan 1994 dömer han hela grupp 3. Och har dömt i 11 olika länder.
Paukku Tiina, Finland
Tiina är en av Finlands nyaste domare då hon blev färdig 2003. Hon är auktoriserad att döma Wheaten, Kerry, Terrier Brasileiro, Nihon Terie, Sealyham. Tiina föder upp Kerry Blue under kennelnamnet Slievemish sedan 1988.
Paulsen Einar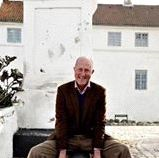 I was born in Norway in 1961 and my first dog was a Cocker Spaniel which my parents bought for me as a child. When I was 16 years old I bought a Newfoundland and two years later I got another one. This was a bitch with show potential and I bred my first two litters and registered my Cannonbear prefix in Norway before I moved to Denmark in 1991. Since then I have bred 1–2 litters of Newfoundlands a year. I have owned and bred nine Newfoundland World Winners and have numerous times been Newfoundland breeder of the year in Denmark. I co-owned Dog of the year all breeds in DK some years ago.
I became a judge in 1996 and I am passed for a number of breeds in group 2 and 8. I have judged in all the Nordic countries, several countries in Europe and in the US. I am judging Bernese Mountain Dogs at the big Stockholm show in 2014; a challenge I am looking very much forward to.
Einar Paulsen, Danmark
Jag är ursprungligen Norsk, men har bott i Danmark i halva mitt liv. Jag har fött upp Newfoundland sedan jag var 19 år gammal och har 9 världsvinnare på merit listan samt BIS vinnare i flera länder. Min tidigare sambo födde upp Engelsk Springer Spaniel, så det är en ras jag tagit till mig och känner lite extra för. Till Mitt Norden utställningen har jag fått möjligheten att döma dessa båda raser, vilket glädje mig mycket. Auktoriserad utställningsdomare 2009 på raser i grupp 2 och 8.
Jag ser fram emot två trevliga dagar i Sundsvall.
Payne Glynn , England
Har ägt, fött upp och visat Bulldogs sedan 1984. Han har suttit i olika kommittéer i olika klubbar för Bulldog. Glynn har ägt, fött upp och visat Mastiff sedan 1994. Han har varit ordförande i the Mastiff Association. Många av hans Bulldogs och Mastiffer har blivit Champions. Han äger också en Finsk Spets som är Champion. Dömer Bulldog, Bullmastiff, Mastiff och Grand Danois.
Payro Duenas Jose Luis (MX)
FCI All breeds Judge since 1985
Judging in North, Central and Souith America Iceland, Italy, Spain, Japan, Australia, New Zeland, Rusia, Germany, Holland, Finland,
Mexican Kennel Club President FCI Americas and Caribeean Section President
Peak Jill (GB)
I awarded my first set of champion certificates in beagles in 1975 and award cc's in all breeds in the hound group classified in the UK. I am honoured to be judging BIS at Crufts 2018. I have judged many times at Crufts over the years, including the Hound Group in 2002. I now award cc's in many breeds across our 7 groups – and get my final group – the Gundog group in May 18. I have judged extensively abroad in many countries – in 2016 I have been judging twice in Australia which was my third trip there.
I still keep my BAYARD kennel with over 20 beagles and have made up many champions in beagles. I have also made up champions in whippets, dachshunds, pharaoh hounds and miniature pinschers.
Pécoult Alain
I am 62 years old, live in the south of France and started breeding Pyrenean sheepdogs in 1974 under the « de la Bourguine » prefix. In 1978 I joined my breed club board and was first treasurer, then secretary and vice president. I have been president of the club since 2000. In 1981 I became a judge in groups 1 and 2 and have been specializing in breeds close to mine, Pyrenean sheepdogs and Pyrenean mountain dogs, with one notable exception, the English bulldog that is particularly dear to me for personal reasons although it is a breed with practically nothing in common with the other breeds I do! It has been my privilege to judge bullies at the French national clubshow, at specials and at many international shows in France and abroad.
Peddie Fred
For as long as he can remember, Fred has had a passion for purebred dogs. This perhaps was manifested by his reading of "My Own Brucie" at which point he was determined to emulate the author and win Westminster.
Since that point he as bred internationally award winning Chows having the Top Dog in three countries simultaneously. His most famous Chow was Can.Am. Ch. Mi-Tu's Han Su Shang,a group winner at Westminster, winner of 2 US National Specialties, and the Top Dog All-Breeds in Canada. Many of Shang's children went on to win international titles as well as many US & Canadian Specialty Shows.
Moving from Chows, saw the introduction to French Bulldogs (early '80's). Thanks to the assistance from De La Parure kennels, he has had 4 World Winners, the top bulldog in Holland, and multiple specialty show wins in Europe. Omar Sharif de la Parure is his most notable, followed by Colonel Trussardi de la Parure and Zenith de la Parure, both world champions.\ Today his household is ruled by two Frenchies, and his busy judging life has seen him officiate at shows around the world. He was honoured to have judged Frenchie Specialties in Canada, the United States,Austria and Taiwan, and this past year he had the prestigious honour of judging Frenchie Males and BOB at the WDS in Budapest.
He has the honour of judging in Asia, Australia, New Zeland, Europe, North and South America, and he is delighted to return to judge at Sweden's most prestigious show
Pedersen Knut Helge, Norge
Pehar Tino, Kroatien
Född 1974 i Mostar. Kärleken till djur och särskilt då hundar har följt Tino genom hela livet. I föräldrahemmet fanns Schäfer när Tino föddes och så snart han kunde gå hängde han med hundarna. Än i idag har familjen uppfödning och man ägt hundar av en mängd raser, så som Labrador, Breton, Lhasa apso, Griffon och nu har Tino uppfödning av korthårs Tax. Tino är FCI auktoriserad på alla raser utom Swiss Cattledogs. Han är utställningsansvarig för två Internationella utställningar som arrangeras i Mostar och bidrar med material till ett flertal hundmagasin.
Pentillä Linda, rallylydnadsdomare
Linda Penttilä heter jag som fått äran att döma Ungdoms SM. Jag har tävlat rallylydnad redan då det var inofficiellt tillsammans med min nu bortgångna trotjänare Yalla.
2011 blev vi första riksmästaren i Rallylydnad
Vinnare av MyDog rallycup 2012
2:a på SBKs rallylydnadslista 2012
SM kvalat i rallylydnad 2012 och 2013
Utbildade mig 2012 till skrivare och 2014 till domare
Jag känner att genom min erfarenhet av mästerskap och tävling gör att jag kan bidra ungdoms SM:et med utmanande och sportsliga banor. Kontakt och glädje är något jag som domare försöker premiera och lyfta fram hos ekipagen!
Ser fram emot detta! Extra kul att få döma just ambitiösa ungdomar!
Pepper Allan
I have had Whippets for over 40 years and bred under the kennel prefix "Alery". I have been privileged to have bred some very nice dogs in that time span. One of my favourites was Am. & Can. Ch. Alery White Warlock, who was by Am. & Can. Ch. Morshor's Whirlaway out of Ch. Winterfold Shining Hour. One of the nicest bitches that I bred was Am. & Can. Ch. Alery Which Witchs' Which who was a delight to watch moving. I later had Am. & Can. Ch. Astrologer of Alery who was a Specialty winner in the USA.
I have owned Afghans, Silky Terriers and of course Whippets for many years.
I have been judging shows since 1976 here in Canada and have been able to judge around the world and see many breeds in many different countries along the way. I have judged in Australia, Sweden, Finland, Norway, Denmark, USA and of course here in Canada. It has always been a pleasure to see dogs in different countries and assess them. My favourite thing is that we get to meet many people, from around the world who also judge. I stay in touch with many of them through this "thing".
Permo Tina
Kennelnamn
Per-Mo'bile
Hemsida
www.pm.webblogg.se
Född år
1940
Yrke
–
Auktoriserad exteriördomare år
1980
Dömer följande raser

| | |
| --- | --- |
| 1 | Australian Shepherd |
| 1 | Bergamasco Shepherd |
| 1 | Bobtail |
| 1 | Catalan sheepdog |
| 1 | Collie Rough |
| 1 | Collie Smooth |
| 1 | Dutch Schapendoes |
| 1 | Dutch shepherd dog, Long-haired |
| 1 | Dutch shepherd dog, Rough-haired |
| 1 | Dutch shepherd dog, Short-haired |
| 1 | Komondor |
| 1 | Mudi |
| 1 | Polish lowland sheepdog |
| 1 | Portuguese sheepdog |
| 1 | Puli |
| 1 | Pumi |
| 1 | Pyrenean sheepdog, Long-haired |
| 1 | Pyrenean sheepdog, Smooth faced |
| 1 | Schipperke |
| 1 | Shetland Sheepdog |
| 1 | Slovakian Chuvach |
| 1 | South Russian shepherd dog |
| 1 | Tatra shepherd dog |
| 1 | Welsh Corgi Cardigan |
| 1 | Welsh Corgi Pembroke |
| 1 | White Swiss shepherd dog |
| 2 | Danish-Swedish Farmdog |
| 2 | Spanish Mastiff |
| 5 | Akita |
| 5 | Alaskan Malamute |
| 5 | American Akita |
| 5 | Basenji |
| 5 | Canarian Warren Hound |
| 5 | Chow Chow |
| 5 | Cirneco dell 'Etna |
| 5 | Eurasian |
| 5 | Finnish Lapphund |
| 5 | German Spitz, Giant |
| 5 | German Spitz, Keeshond |
| 5 | German Spitz, Medium size |
| 5 | German Spitz, Miniature |
| 5 | German Spitz, Pomeranian |
| 5 | Greenland Dog |
| 5 | Ibizan Podenco, Rough-haired |
| 5 | Ibizan Podenco, Smooth-haired |
| 5 | Icelandic sheepdog |
| 5 | Italian Volpino |
| 5 | Japanese Spitz |
| 5 | Lapponian herder |
| 5 | Norwegian Buhund |
| 5 | Norwegian Lundehund |
| 5 | Peruvian hairless dog, Large |
| 5 | Peruvian hairless dog, Medium-sized |
| 5 | Peruvian hairless dog, Miniature |
| 5 | Pharaoh hound |
| 5 | Portuguese Podengo- Warren hound, Long- and wire-haired, Large |
| 5 | Portuguese Podengo-Warren hound, Long- and wire-haired, Medium-sized |
| 5 | Portuguese Podengo-Warren hound, Long- and Wire-haired, Small |
| 5 | Portuguese Podengo-Warren hound, Smooth- and short-haired, Medium-sized |
| 5 | Portuguese Podengo-Warren hound, Smooth- and short-haired, Large |
| 5 | Portuguese Podengo-Warren hound, Smooth- and short-haired, Small |
| 5 | Samoyed |
| 5 | Shiba |
| 5 | Siberian Husky |
| 5 | Swedish Lapphund |
| 5 | Swedish Vallhund |
| 5 | Thai Ridgeback dog |
| 5 | Xoloitzcuintle, Intermediate |
| 5 | Xoloitzcuintle, Miniature |
| 5 | Xoloitzcuintle, Standard |
| 6 | Dalmatian |
| 6 | Rhodesian Ridgeback |
| 8 | French Water Dog (Barbet) |
| 8 | Nederlandse Kooikerhondje |
| 8 | Portuguese water dog (Cão de agua português) |
| 8 | Romagna water dog (Lagotto romagnolo) |
| 8 | Spanish Waterdog |
| 9 | Chihuahua, Long-haired |
| 9 | Chihuahua, Smooth-haired |
| 9 | Continental Toy Spaniel Papillon – with erect ears |
| 9 | Continental Toy Spaniel Phalène – with hanging ears |
| 9 | French Bulldog |
| 9 | Japanese Chin |
| 9 | Pug |
| 9 | Tibetan Spaniel |

Har haft hund sedan
1954
Egna raser
Collie, tax, greyhound, italiensk vinthund, whippet, dansk-svensk gårdshund
Språkkunskaper
Engelska
Har dömt i följande länder
Sverige
Norge
Danmark
Finland
Estland
Lettland
Tyskland
Holland
Belgien
Schweiz
Tjeckien
Australien
Har/har haft uppfödning av följande raser
Greyhound, italiensk vinthund, whippet
Har/har haft avelshundar av följande raser
Italiensk vinthund, whippet
Egna framgångsrika hundar
–
Övriga intressen
–
Persson Daniel, Junior Handling
Hundar kom in i mitt liv 2010 då jag var 16 år och det hela började med en Mittelspitz som till vardags kallas Hjulle. Efter en hel del tvekan så började jag ställa ut och efter något år utbildade jag mig till ringsekreterare.
Jag har fått äran att visa många olika raser från alla grupper, detta kan jag inte tacka ägarna nog mycket för då detta lärt mig så mycket! Jag är bosatt i Norrköping med min sambo och vår mittel Phoebe. Jag är innehavare av kennel Inedmas och har innan detta varit kennelpojke på bla kennel Stand Up's.Jag har följt juniorhandlingen på avstånd sedan jag började ställa ut, då jag var såpass gammal som jag var när jag började ställa ut så hann jag aldrig tävla själv men jag har ett stort intresse för sporten och finner stor glädje i att kunna pusha dessa ungdomar till att nå dit de vill.
En bra handler för mig är en person som får hunden att trivas i ringen och genom osynliga hjälpmedel visar hunden från sin bästa sida. Utöver detta så är det oerhört viktigt att handlern känner till rasen denna visar, så läs på rasstandarden för den ras du ska visa! Sen glöm inte att ha kul i ringen med hunden, om du undrar något under tävlingen så fråga! Lycka till allesammans!
Persson Gina
Kennelnamn
Gep's Big Bear's
Hemsida
www.geps.se
Född år
1964
Yrke
Undersköterska
Auktoriserad exteriördomare år
2011
Dömer följande raser

| | |
| --- | --- |
| 1 | Bobtail |
| 2 | Affenpinscher |
| 2 | Bulldog |
| 2 | Danish-Swedish Farmdog |
| 2 | Dogue de Bordeaux |
| 2 | German Pinscher |
| 2 | Great Dane |
| 2 | Landseer (European continental type) |
| 2 | Leonberger |
| 2 | Miniature Pinscher |
| 2 | Miniature Schnauzer, Black |
| 2 | Miniature Schnauzer, Black and silver |
| 2 | Miniature Schnauzer, Pepper and salt |
| 2 | Miniature Schnauzer, White |
| 2 | Newfoundland |
| 2 | Pyrenean mountain dog |
| 2 | Schnauzer, Black |
| 2 | Schnauzer, Pepper and salt |
| 2 | St. Bernard, Long-haired |
| 2 | St. Bernard, Short-haired |
| 6 | Dalmatian |
| 6 | Rhodesian Ridgeback |
| 9 | Chihuahua, Long-haired |
| 9 | Chihuahua, Smooth-haired |
| 9 | Chinese crested dog, Hairless |
| 9 | Chinese crested dog, Powder Puff |

Har haft hund sedan
1970
Egna raser
Leonberger, Grand Danois, Chihuahua
Språkkunskaper
Engelska
Har dömt i följande länder
Danmark
Finland
Norge
Har/har haft uppfödning av följande raser
Leonberger, Grand Danois, New Founland
Har/har haft avelshundar av följande raser
Leonberger, Grand Danois, New Founland
Egna framgångsrika hundar
GBB Peace
GBB Her Majesty
GBB Sgt Pepper
Övriga intressen
MMA, BJJ
Persson Lena, Sverige

Lokal Sydskånsk domare. Haft shih tzu, lhasa apso samt numera saluki.

Persson Moa
Är uppväxt i hundsporten. Hon syntes som handler på de flesta utställningarna under 60 -70 talen. Moa gick domarkursen 1977 och blev allrounder 1992. Med några få undantag har hon dömt i jordens alla hörn. Hon håller populära anatomi kurser för många länsklubbar runt om i Sverige.
Kennelnamnet är Rossmix och hemma huserar labrador och golden retriver, mopsar och franska bulldoggar.
Förutom hundar är Moas stora intresse italiensk mat.
Peterzéns Helena
Född av föräldrar med stor förankring i hundvärlden – som domare och uppfödare, kan man väl säga att min födelse ägde rum i en hundkorg och jag blev tidigt indragen i uppfödning och exteriörbedömning. Ibland undrar jag vilket som egentligen var viktigast i vår familj – hundarna eller barnen! Mitt hundintresse kom således, kan man säga med modersmjölken.
Min uppfödning av släthårig foxterrier började med den första egna kullen 1982 samma år som mitt kennelnamn "Itkins" godkändes. Detta efter att ha deltagit, sedan krypåldern i föräldrarnas uppfödning av släthår och skotte. Många av mina hundar har utvecklats både till svenska och internationella champions. Kenneln belönades 1996 med Terrierklubbens uppfödarmedalj. Jag gläder mig mycket åt att min dotter övertagit mina föräldrars kennelnamn "Svarthuvans" så förhoppningsvis kommer uppfödartraditionen i vår familj att leva vidare åtminstone en generation till.
Jag driver ett väl renommerat hundtrim i Kungsbacka och har en liten, men framgångsrik uppfödning av svenskt halvblod med inriktning på hoppning.
Petersen Marie Danmark
Hela mitt liv har jag varit omgiven av hundar. I min barndom var det schäfer. Jag har ägt pekingeser i ca 40 år och fött upp rasen i omkring 30 år. I ca 15 år födde jag upp Japanese Chin, nu har jag Mops tillsammans med pekingarna. Jag har alltid varit en flitig utställare och det har blivit ca 80 internationella champions och många fler nationella. Jag har varit involverad i klubbarbete i mer än 25 år, där jag alltid haft stort intresse av sällskapshundarnas väl och ve. I ca 25 år har jag varit ordförande i klubben för Små Sällskapshundar, en specialklubb under Danska Kennelklubben. Jag dömer grupp 9, Yorkshireterrier, Engelskbulldog och några raser i grupp 5.
Marie Petersen Danmark
Marie har varit uppfödare i över 25 år och hon började med Pekingese och har nu även Mopsar hemma. Hon är väldigt engagerad inom klubbverksamhet.
All my life I have had dogs. During my childhood we mainly had German Sheppards. I have bred Pekingese for more than 40 years. For about 20 years I also have bred Japan Chins. Now I have had pugs for 20 years together with the Pekingese. I have always done a lot of showing all over Europe. I have made up about 250 international champions and many more national champions. I am a FCI Allround-judge. I started judging in 1999. I have been judging all over in the whole of Europe, many countries in Russia, Japan, several times in different states in America, South America, New Zealand and Australia. The judging has been a big part of my life – as I am away about 25 – 30 weekends during the year. Except dogs my big passion is my garden.
I am in dog fancier's world since 1986. At the beginning it was in the military organization of former USSR – DOSAAF as a judge and a trainer, from 1992 the judge of Latvian Cynology Federation. During severak years was the vice-president of Latvian British and Australian Sheepdogs Club and National Cocker Club. My first breed was Collie when more than 30 years ago I bought the first puppy, in 1996 I imported the first Welsh Corgie ( Pembroke) in Latvia. Of course, these are my favourite breeds, but I like meetings in the ring with Labrador Retrievers and Golden Retrievers, too. Dobermann – it is elegance and expressiveness for me. A I'm member of our Latvian judges buro and also give a lectures and teaching new judges at our Latvian Cynology Federation. I am very thankfull to all staffs and exibitors of the Shows who had invited me and therefore I can to put in my judging CV the following countries: Belaruss, Cyprus, Denmark, Estonia, Finland, France, Germany, Italy, Kazakhstan, Latvia, Lithuania, Norway, Poland, Russia, Sweden, Slovenia, Ukraine, Argentina, Spain, Portugal,Island. At the moment I have at home rough collie male and cat
Peer Primoz, Slovenien
Fick sin första hund vid 5 års ålder, en strävhårig foxterrier. Har även haft berner sennenhund och Kraski Ovcar (slovensk national ras). Under 80-talet charmades han av de tibetanska raserna., speciellt tibetansk spaniel och tibetansk terrier som han föder upp under prefixet ROMBON.. Grundare av den nationella klubben för tibetanska raser och är nu ordförande och sammankallande i avelskommittén. Dömt flertalet gånger i Sverige och Norden på specialklubbar för tibetanska raser
Petrovic Aleksander, Serbien

Uppfödare av pudel, specialiserad dvärghundsdomare. Delas med pudelklubben
Pettersson Cindy
Charmfull ung dam med ett gediget hundkunnande. Gjorde kometkarriär som ung "handler" och sedan har det bara rullat på. Dömer hela grupp 3 och en del raser i grupperna 2, 8 och 9. Hon är också mycket uppskattad och populär, hos ungdomarna, som domare i junior handling.
Cindy Pettersson, Sverige
Cindy startade sin uppfödning 1975 med kennelnamnet "So what". Hon föder upp skotsk terrier, tidigare även fött upp eller ägt west highland white samt lhasa apso. Cindy blev domare 1994 och började döma skotte, westie, cairn, skye samt dandie dinmont.
Nu har hon hela grupp 3 och 4 samt vissa raser i grupperna 2, 8, 9, 10 och har dömt runt om i Europa, även i Ryssland och Australien, dessutom har hon dömt skottar i England med CC.
Cindy är även en välkänd trimmare.
Pettersson Cindy
Köpte min första egna hund 1973 en Skotsk terrier, en ras jag varit trogen sedan dess. Födde upp min första kull 1975 samma år reste jag till England för att arbeta på Mayson & Gaywyn kennlarna för att lära mig trimma bättre. Trimning och handling har alltid varit mitt största intresse. Därför var det naturligt att vidareutbilda mig i USA för toptrimmarna Peter Green och Woody Warvall. Är numera domare, ett naturligt steg efter ett långt och distinkt hundutställande. Har följt de tibetanska raserna i många år och även ägt en Lhasa Apso. Dömt raserna mycket i tyskland och övriga Europa samt i Norden. Har varit med i SvKTR styrelse ett antal år. Ser fram emot att komma till Tånga Hed.
Cindy Pettersson
Cindy Pettersson was born in Gothenburg, Sweden. She moved to Södertälje in 1994. Cindy grew up surrounded by dogs as her mother bred West Highland White Terries. Cindy got her first own dog in 1973, a Scottish Terrier, which her mother thought would be a suitable breed for Cindy. Cindy's mother was right, and Cindy has been breeding Scotties since 1975. Cindy is a trained groomer and works at her own grooming parlor. Cindy got her judge's license in 1994, the Scottish Terrier, the West Highland White Terrier, the Skye Terrier and the Dandie Dinmont Terrier as her first breeds. Today Cindy is authorized to judge all breeds in groups 3 and 4 as well as some breeds in groups 2, 8, 9 and 10. In addition to Sweden, Cindy has judged around Europe as well as in Russia and Australia. Besides judging and handling, Cindy is also active in the Junior Handling Committee.
Martin Phillips har gjort sig ett namn over hela världen för sin högklassiska uppfödning av Norfolk och Norwich terrier, under prefixet Jaeva, men har även fött upp Irish Softcoated Weathen Terrier, Sealyham och Cairn terrier.
Han har även utanför terriergruppen fött upp champions av St Berhard och Flat Coated Retriver. Dock kan nämnas som kuriosa så är den allra första hund som Martin visade till sitt engelska championat och till BIS var av rasen Staffordshire Bullterrier.
Under sin långa uppfödargärning är Martin Phillips en av få uppfödare som fött upp över 100 engelska champion, de flesta av dem Norfolk terrier. Förutom sin framgångsrika uppfödning i England har Martin Phillips med framgång exporterat hundar över hela världen inte minst bl a till Sverige, Finland, Australien, Sydafrika, USA och Canada.
Martin Phillips är ofta anlitad som domare på championship shows i England och i utlandet och är även kvalificerad att döma terriergruppen.
Pieterse Lee, Australien
Lee began showing dogs in 1971, breeding 6 champion Standard Poodles and one BIS winner by her 21st birthday. BIS's and Royal Groups followed with: Bichon Frise, Wire Fox Terriers, Kerry Blue Terriers, and the top winning Australian Terrier of All Time, Ch Tahee Dirty Harry. While living in USA, Lee finished the American Championships on numbers of Wire & Smooth Fox Terriers, Kerry Blue, Airedale, Irish, Lakeland, Bull Terriers, Scottish Terriers, Schnauzers and American Staffordshires.
Upon returning to Australia and with husband Frank Pieterse, started breeding Wire Fox Terriers, Whippets and Griffon Bruxellois. Together, they have exhibited/bred BIS Sydney Royal, Melbourne Royal, and 3 consecutive Brisbane Royal BIS's, and over 20 Toy, Terrier and Hound Group winners at these same larger Royals. Their kennel prefix is Statuesque, and under this prefix they have bred numbers of Australian champions in each of their three breeds, plus 2 International Champions (FCI), American, New Zealand, Singapore, Swedish, Norwegian, Malaysian, Finnish, Danish champion Whippets. Two Statuesque whippets (Extortion & Personalised) went on to become the top Stud dog in Sweden after their visits.
Lee has given demonstrations on handling/grooming in Australia, UK and USA, and enjoys helping junior handlers, having taught two National Junior Handler competition outright winners, and judged one of the Finals at Melbourne Royal. Judging all terriers since 1990, Whippets and Toy licenses followed. She has judged all over Australia, overseas in New Zealand and various breeds in Sweden some years ago. Last year, Lee judged the Griffon Specialty and Toy Specialty show in New Zealand.
Over the last 5 years Lee has worked in research, fundraising and creating breeder awareness for the diseases Syringomyelia and Chiari Malformation in Griffons. She is a co author on a published paper (UK's JSAP) on a new radiographic technique to assess Chiari-Like Malformation, which is one of the major contributing factors to Syringomyelia. This work is ongoing.
Laurent Pichard bred his first litter under the Vigie prefix when he was 15 years old. This was an Irish Setters litter. He then became devoted to the American cocker Spaniels and never lost his interest in this magnificient breed, finishing over 300 show Champions in over 40 years of breeding. The Very Vigie kennel had a strong influence in the European scene. His biggest and latest win was in Novemebr 2015, when Ch very Vigie I don't Know was designated as Eukanuba World Champion in Amsterdam, following the steps of Ch Very Vigie Vamos à la Playa who was the first Eukanuba World Challenge in Long Beach California in 2007.
Laurent Pichard 's Home bred American cockers won many World winners tittles over the year and Very Vigie has been elected as Top Breeder (all breeds ) in Finland in 2014. His breeding activities have also been in English Cockers, Pugs, Maltese and Weimaraners during all these years.
Laurent Pichard started his judging career in 1978 and was nominated as an FCI all-breeds judge by the Swiss Kennel Club in May 2010. He has been judging all over European counties, England and has been jjudging at many Euopean or Worldchampionships. His overseas duties brought him to Australia, USA, Russia, China and South America. He judges the very famous Breeder Contests in Santa Barbara USA.
Pillement-Heijden Tineke (NL)
Plathan Tuula Finland
Hundar har alltid varit en betydande del av mitt liv. Min första hund i barndomen var en Cocker Spaniel. Han följdes av Borzoier som fick mig intresserad av utställning, träning och racing. 1974 skaffade jag min första Tibetanska Terrier, den ras jag ägt och visat sedan dess. Jag har fött upp nästan 300 valpar med prefixet KARAMINA under åren, många har exporterats runt om i världen och över 100 har blivit champions. Förra året blev min dotter Marianna delägare i kenneln och med henne kommer linjen och uppfödningen att fortsätta. Vi har också fött upp några kullar Tibetansk Spaniel. Min man och jag arbetade i många år aktivt i olika hundorganisationer och tillsammans med vänner grundande vi den Finska Tibetanska Terrier klubben. I dag har vi 5 hundar i familjen, jag har två 14-åriga Tibbe spaniels och en 10-årig Tibbe terrier, min man Pekka har en fågelhund (Bourbonnais Pointing Dog ) och Marianna äger en Saluki samt är delägare i en Svensk Whippet. Jag blev auktoriserad domare 1982 och jag dömer huvudsakligen dvärghundar, sällskapshundar och vinthundar.
Tuula Plathan
I got my first dog, a black Cocker Spaniel, from my parents when I was a little girl. He was followed by two Borzois and it was with them I began to learn about obedience training, showing and even sighthound racing. In 1974 my husband and I obtained our first Tibetan Terrier. The foundation bitch arrived a year later and my first litter was born in 1978.
We have owned, loved, shown and bred Tibetan Terriers since then. More than a 100 Karamain Tibetan Terriers have got their champion titles worldwide. Among them, there are many National, European and even World Winners and TTs of The Year.
20 years ago we bought two lovely Tibetan Spaniels, mainly for our 3 children to love and show in child and junior handling competitions. I also fell in love with Tibbies and started breeding and showing them in a small scale Our daughter, Marianna, owns and shows a Saluki and my husband, Pekka, has got a working bird dog, Bourbonnais Pointing Dog ( Braque du Bourbonnais).
In 2005 I shared my kennel prefix, Karamain, with Marianna and at the moment we breed and show Tibetan Terriers and Bourbonnais Pointing Dogs.
Both my husband, Pekka, and I were active members of the Tibetan Breeds Association of Finland for many years. Pekka was Chairman of the Club, I worked as a secretary, Breed Advisor and the newsletter editor. I was also in charge for the judges´ training program for all Tibetan Breeds for a long time. In 1981 we established The Tibetan Terrier Club of Finland with some friends and I still continue acting as the Breed Advisor for the Club. We had good relations with the Finnish Shih Tzu Club from the very begining and we arranged our first Tibetan Breeds Show together already in 1981. I´m currently a board member of The Finnish Judges Society and serve on The Finnish kennel Club´s Standard Committee.
I got my judging license 30 years ago and am qualified to judge toy and utility breeds and sighthounds.I have judged in several countries in Europe, also in America, Africa and Australia.
Sincerely Yours,
Tuula Plathan
www.karamain.net
Finland
I've been interested in dogs ever since I was a child. My first own childhood dog was a Cocker Spaniel. I fell for Sighthounds early on and have had a Borzoi, a Whippet, and, together with my daughter, a Saluki. I got acquainted with Tibetan breeds in the early 70's. I've bred Tibetan Spaniels and Tibetan Terriers, which I still breed under the prefix Karamain. Many Karamain dogs have been exported over the decades to different parts of the world. I shared my prefix with my daughter Marianna Plathan in 2005. She now breeds Braque du Bourbonnais under the Karamain prefix. Now I have Tibetan Terriers and a Whippet. I became a judge in 1982. I judge toy and companion dogs, sighthounds and a few other breeds from other groups. I've officiated as a judge in many European countries as well as in the United States, Australia and South Africa.
Platt Sandy, England ( kennel Charbonnel)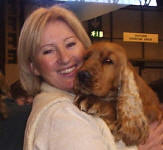 My interest in anything four-legged started at a very early age, especially for horses, but it was in 1977 that I purchased my first pedigree cocker spaniel bitch. Since that time I have owned and/or bred 10 UK Show Champions in the breed, and countless number bred here have become Champions for their owners overseas, both in the ring and in the field. I began judging cockers in 1982,giving C.C's in the breed for the first time in 1992,and since then I have judged spaniels in many countries, and still enjoy the thrill of looking for, and sometimes finding, that exklusive 'special' animal . Besides gundogs I am also an avid enthusiast of hounds, keeping PBGVs and Deerhounds, both breeds with which I have won C.C's, and a Beagle. I judge these at Open show level, and will be awarding C.C's in Deerhounds for the first time in 2007. I am a firm believer that a breeder should never lose sight of a breeds function when producing stock, and I also believe that genetic health is vitally important. Visiting Norway again will be a pleasure ; being asked to judge at this prestigious show is a true honour, for which I thank you. /Sandy Platt.
Player Deryck (Lyndex)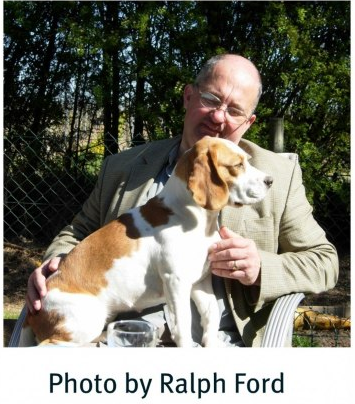 Jag har alltid älskat hundar och visade stort intresse för de sällskapshundar min familj hade när jag var barn. "Kim" var en Cocker spaniel. Vi brukade också gå med Foxhoundvalparna från det lokala "jaktpacket" när dessa visades upp på den årliga jaktshowen.
Min första Beagle, han hette "Padlock", kom in i mitt liv när jag blivit lite äldre. Padlock kom också från den lokala "jaktpacken". Han var en stor personlighet och en maskulin typ.
1987 beslöt jag och min fru att köpa en Beagle som sällskapshund och två år senare beslöt vi att skaffa vår första utställningsbeagle. Vi köpte vår stamtik Dialynne Black Lace från den världsberömda kenneln Dialynne. Vi köpte också en annan tik, Korwin Comedy, från Christine Watson som driver Korwin kennel i Skottland.
Avkommorna från dessa linjer är de hundar som vi ställer ut idag. Jag exporterade även en Hare-Pied tik till Tyskland som framgångsrikt ställdes ut och blev multichampion och Tysk club champion.
Jag har tilldelats challange certificates tre gånger här i England och även dömt Beagle i Holland och Danmark.
Jag är sekreterare i The Beagle Club och medlem av the Kennel Club.
Jag känner mig mycket hedrad över att ha blivit inbjuden att döma vid er första Beagle Klubbshow.
Podesta Ramon, Chile
Allrounddomare som dömer över hela världen. Uppfödare av beagle, schäfer och malteser
Podesta Ramon

Mr. Ramón Podestá has been involved in pure breed dogs since his childhood. At the early age of twelve he finished his first champion dog. And at age seventeen he founded his world famous Von Haussman Kennel.
Ramon has owned and bred a record number of champions in many breeds including Latin American, North American, English, International and World Champions.
He has enjoyed breeding and exhibiting many different breeds with great success. He bred many Best In Show winners in the following breeds: German Shepherd, Afghans Hounds, Beagles, Whippets, Borzoi, Old English Sheepdog, Doberman, Daschunds, Chow Chow, Irish Setter, Weimaraner, Dalmatian, Maltese, Pekingese, Standard Poodle, Miniature Poodle and Siberian Husky and American Cockers and many Best In Specialty Show winners Afghan Hounds at Chile, Argentina, USA, United Kingdom, France, Sweden, Germany, Netherlands, Italy, Russia and in some other countries.
Breeder of Top Dog All Breed in Chile in 2012, 2013, 2014, 2015, 2016(2), breeder of number one Afghan Hounds in England 2010 and 2011, Argentina 2015 and 2016, Brasil 2012, France 2016, Mexico 2016, Sweden 2016, Uruguay 2014 and 2015.
He is a former member of the Scientific Committee of the FCI serving three terms and is a past President of the Kennel Club of Chile. He founded the Pekingese Club and Working dog Club of Chile. And honorary member of Kennel Club of Chile.
He became an All-Breed Judge in 1978 and has judged in all Latin American countries, USA, Canada, UK, Finland, Norway, Sweden, Denmark, Russia, Oceania and many European countries. In his carrier he has judged at World Dog Shows, European Championship, Royal Shows and Asian International Dog Shows. In resume he has the privilege of judging throughout in the entire world around.
Mr. Ramon Podestá is the top breeder in the history of Chile, having the top dogs in the country for decades and holds the unbeatable record of bred-by Best In Show Winners.
Poggesi Manola, Italien
Manola is a teacher of Italian and Latin in a Scientific Lyceum (secondary Institute) near Florence. She started breeding Dalmatians in 1987 with prefix "del Parnaso" and produced a lot of Italian, International and World Champions. For short time she bred Lhasa Apso too.
Licensed to judge since 1994 She has judged in many countries including Germany, Croatian (European dog show),Sweden,Switzerland, France, Portugal, Spain, Belgium, Serbian, Russian (Specialty Retrievers, Shitzu, Poodles, Chow Chow), Ukraine, Italy, Finland (Winner Helsinki), Hungary, Czech Rep. She's specialist for all toys group, dachshund, Retrievers, Scenthounds and Sighthounds.
Manola had actively contributed at the foundation of the Italian Dalmatian Club where she is an active member and She wrote two books about Dalmatian dog, further a number of articles on different specialized magazines. She is licensed to judge FCI Group I, IV, V, VI, VIII, IX, X and a lot of breeds from Group II, III and VII.
Poleateva Irina, Finland
Född i Ryssland numera boende i Finland. Började 1973 med en airedaleterrier, 3 år senare hade hon sin första kull valpar. Tog in den första dvärgschnauzern till Ryssland (dåvarande Sovjetunionen) 1978. 1982 födde hon upp den första svart/silver dvärgschnauzer valpen, samt 1985 den första svarta i detta land. Kennel namn Tmavi Knir. Blev domare 1980. Varit bl a ordförande schnauzerklubben i St Petersburg under många år, skrivit bok om dvärgschnauzern i Ryssland. Har dömt i Finland, Ryssland, Ukraina, Estland, Litauen, Kazakhstan samt Vitryssland. Dömer för första gången i Sverige
Irina Poletaeva, Finland
I was born in and have most of my life lived in Russia. My first dog was an Airedale terrier in 1973. Three years later my first litter was born. In the year 1978 I purchased Aki Klepac from Czechoslovakia. It was the first Miniature Schnauzer in Russia and the countries of the former U.S.S.R. The first in Soviet Union black & silver Miniature Schnauzer puppy by the name Briksy Tmavi Knir was born in our house in 1981, and the first black puppy Krosh Tmavi Knir was born here in 1985.
The dogs from my kennel Tmavi Knir had a great influence on development of breed on the whole territory of Russia and the countries of the former U.S.S.R.
In 1980 I got my first judge license. I have been Chairman of Saint-Petersburg Schnauzer Club for a long time. In 1998 I became the honorary member of DOSAAF – main club in Saint Petersburg. The result of my 25 years Schnauzer breeding was an edition of the first in Russia book about it, named «Zwergschnauzer». In 1996 Russia was accepted as a member of FCI, and the kennel Tmavi Knir was registered in FCI as well. We started to show our dogs on FCI shows in 1998. That first year the black female Tmavi Knir Volli became the World Winner.
Ten years ago our family and all the dogs moved to Finland. For this period 13th black and b&s dogs of Tmavi Knir kennel have been admit as Best Winning Dogs of the Year of Finland. I have judged in Finland, Sweden, Norway, Russia, Australia, Ukraine, Estonia, Latvia, Lithuania, Kazakhstan and Belarus.
Irina Poleateva, Finland Uppfödare av schnauzer och terrier. Ursprungligen från Ryssland
I am born and have spent the most part of my life in Russia, Leningrad (today Saint Petersburg). My mother worked as a veterinarian. Her family got their first German Shepherd long before World War II. You could probably say that my love for dogs is genetic. My first dog was an Airedale Terrier bitch, which I got in 1973. My first Miniature Schnauzer – Aki Klepac – was imported from Czechoslovakia in 1978. She became my first brood bitch in the Tmavi Knir kennel, which is the oldest Miniature Schnauzer kennel in Russia and the former countries of the Sovjet Union. In addition to German Shepherds, Airedale Terriers and Miniature Schnauzers, we also had my husband's Dobermanns. In 1980, I became a judge for both dog shows and trials. I have been Chair of the Schnauzer Club in Saint Petersburg and Chair of the Show Committee for the "Schnauzer Show". I have been awarded with multiple prizes and badges of honour for my work as a breeder and judge. In 1998 I was named as an Honorary Member of the Saint Petersburg working dog club and in 1999, I published the first book of Miniature Schnauzers written in Russian. We moved to Finland in 2000. During the time we have lived in Finland, a Tmavi Knir black and black & silver Miniature Schnauzer has won the title of the most winning dog of the year 12 times. In 2011 I was awarded with the Finnish Schnauzer-Pinscher club's Golden Badge of Honour. During these years, we have bred more than 70 champions and World Winners. I was awarded with the Finnish Kennel Club's Vuolasvirta prize for merited breeders in 2013. The Finnish Kennel Club appointed me as an all-breed judge in the beginning of 2013.
Poltri Danielle, Italien

Aktiv uppfödare och utställare av dvärgpinscher. Organisatör av utställning i Italien.
Pope Denise, kennel Rognis.
I have been interested in Poodles ever since I was a little girl. I purchased my first Poodle in 1976 and then went onto a trimming course at the well known Tophill Kennels.
I first started showing in 1978 with a white but it wasn't until 1979 when I bought my first Black and then a Brown as my foundation stock that success came. The Black was the younger sister of the famous Ch.Velveteen Boogylicious and she became my first champion Ch. Velveteen Takes Two To Boogy. From her came the winning Ch.Rognis I Can Play Too and her brother Rognis I Can Do It Too. He gained a double Jnuior Warrent before 9 months old and is behind a dog I sold Elkev's Future Legend who himself is behind many winning dogs today combined with the Brown line. Not forgetting Best Puppy Bitch at Crufts Rognis I'm Delicious Too and Best Puppy Rognis the Devil In Disguise. Last but not least Ch.Rognis Delciously Special Bitch CC Crufts.
After a long break through personel reasons I came back with a new line Ch.Rognis Oscar Wild and I am proud that all my dogs are Optigen A clear.
My first CC appointment was in 1994 and I have judged CC's in all 3 sizes. It is with with pleasure that I have the honour of judging in your beautiful country. I have fond memories of Sweden and it's people. This is my second Scandinavian appointment my first being in Norway. I have found your warm hospitality and sportsmanship a most enjoyable experience.
Ms D L Pope (Rognis)
Porsild Per, Norge.
Föder upp Kleiner Munsterländer sedan 1971 samt är involverad i Labrador Retriever. Har kennelprefix "Peto". Han blev domare 1975 och har hela gr. 7 och flera raser i gr 8.
Powell Richard, USA
Flatford/Hapitails norfolk och welshterrier. Engelsman som startade sin uppfödning väldigt ung. Flyttade till USA 1976 och jobbade då för ledande amerikanska handlers. Arbetade ett tag som professionell handler men upptäckte att han trivdes bättre som uppfödare. Har haft championhundar i welsh, strävhårig foxterrier, norfolk, cairn och skotsk terrier.
Började döma ca 2000 och då var första ras engelsk setter. Numera är han auktoriserad för alla terrier, dvärgschanuzer i USA samt även engelsk setter i Storbritannien. Han har tidigare dömt i USA, Storbritannien och Kanada. Richard bor med sin fru och två söner i Pennsylvania där de driver sin kennel, hundpensionat och en liten gård.
Prahl Pia, Sverige
Egen företagare. På 80-talet arbetade familjen med schäfer. Bruks och uppfödning. Första hunden var en dvärgschnauzer. -83 kom första Leonbergern. Pia blev ringsekreterare. Registrerade kennel "Humlabjers" -85. Har varit styrelseledamot, kassör och avelsråd i LBSS. Blev domare -95. Hedersmedlem i LBSS
Pukkala Anneli, Finalnd
Min första hund, en boxer, var född 1974 och därefter hade jag boxrar i över 20 år. Jag fick min första basenji 1983 och har fött upp basenjis under kennelnamnet Sternhimmels sedan 1986. Jag har mottagit Finska Kennelklubbens Vuolasvirta –uppfödarpris för basenji 1996, fött upp 181 basenjis av vilka 106 är minst finska utställningschampioner, 48 av dem har bland annat även C.I.B- titlar. Jag var Årets Uppfödare i Finland 2003 i Finska Kennelklubbens tävling. Jag har alltid varit aktiv i rasklubbar. Jag var medlem under 10 år i Finska Boxerföreningens styrelse och är nuförtiden ordförande för Finska Basenjiföreningen. För närvarande har jag hemma två basenjitikar. Jag blev auktoriserad exteriördomare 2010 och dömer nästan hela grupp 5, grupp 4 och några raser i grupp 2. Förutom i Finland har jag dömt i Norge och Tjeckien.
Putkonen.Juha Finland
Uppfödare av bichon Havanais, olobgense, bullterrier och volpino Italiano
I am Juha Putkonen and I live in Tampere, Finland. I started breeding Rottweilers in 1981 and Little Lion Dogs in 1990 under the prefix Juron. My first dog was a Pekingese. I have also had Bichon Havanais, an Irish Soft Coated Wheaten Terrier, a Volpino Italiano and an American Akita. Today I have a 14-year-old Little Lion Dog at home. I started my career as a judge in 2002. Before that, I was an active ring steward from 1978 to 2002. As a judge, I am specialised in Little Lion Dogs, Bichon Havanais, Rottweilers, and American Akitas. I am licensed to judge breeds from all FCI groups and all breeds from group 7. Judging and studying new breeds take up most of my time and consequently, I no longer have time to breed. I am also authorized by the Finnish Rottweiler Club to do conformation breeding inspections on Rottweilers. In 2019, I received the Finnish Rottweiler Club's Golden Badge of Honour.
Pylvänäinen-Suorsa Marjatta,

Finland
Dogs have always been part of my life. When I was child, our dogs took part both in shows and in working tests. We had German Shepherd for Working, Small Münsterländer for hunting and a Schipperke was our first companion dog. Both my grandfathers were hunters with Finnish Spitz and Karelian Bear Dog. In the beginning of 1970's I bought my first Afghan Hound and with this breed I was involved both with showing and coursing. This breed took me into the show world for good even if I had visited shows already during many years. Soon our team was increased with a Tibetan Terrier – a breed that I bred from the late 1970's till mid of 1990's. After this I bred a couple of Tibetan Spaniel litters. My breeding was only on a small scale and our dogs have been more or less our companions of which some very successful in shows. Currently we have at home a very perky Cairn Terrier. I got my judging license in 1982 for Tibetan Terriers and Tibetan Spaniels. At the moment I can judge all breeds of the FCI groups 1,5,6,7,8,9 and 10 and almost all breeds of groups 2 and 3. In the past I have been actively involved with local dog clubs, show committees and kennel district but nowadays judging takes so much time, that other dog hobbies are more or less behind. If I have some spare time I do some handicraft, take outdoor exercise, travel and read books. Besides dogs a very important object of interest is development aid. I have raised funds for a Tanzanian school and I have taken part to build it and also to teach there. The climax of the latest project was to climb up to the Kilimanjaro.
Breeder of Jack Russell Terrier since 1999. I'm a features writer in Austrian Kynological Journal Unsere Hunde and Chairman of the Austrian Kynological DogShow-Judges Society – ÖKR. Beside my work as judge in Penal Law, I'm Vice Chairman of the Parson and Jack Russell Terrier Club of Austria including Chief commissioner for the Jack Russell Terrier Breeding in Austria.
Today I'm judging
Group 3: All Breeds
Group 2: All varieties of Pinscher and Schnauzer, Black Russian Terrier, Dobermann
Group 5: Akita, Alaskan Malamute, Samojede, Siberian Husky
Group 9: Bichon Frise, Bologneser, Cavalier King Charles, SpanielChinese Crested, Coton de Tulear, Japan Chin, King Charles Spaniel, Papillon / Phalene, Malteser, Pekingese, Shih Tzu, Boston Terrier